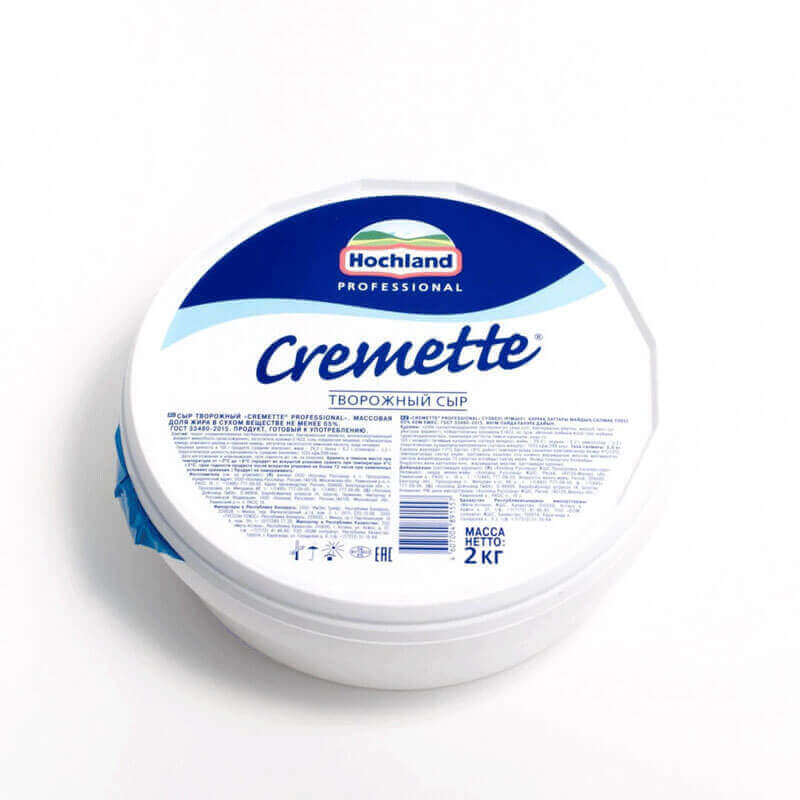 Cremette Professional 2 kg
Cremette Professional is a unique cheese with a delicate, light taste and excellent texture. The scope of its application in a professional or home kitchen can be very diverse: with its help you will be able to cook your favorite cheesecake, make an unusually tasty sauce for spaghetti or make Japanese rolls.
Cremette Professional 2 kg Ingredients:
cottage cheese, stabilizer, citric acid, salt, edible, drinking water.ищевая ценность (содержание в 100 г): жира - 29 г, белка - 6 г, углеводов - 3 г. Энергетическая ценность: 297 ккал.
Amount of calories 100g of product: 297.00
Oils: 29.00 q
Proteins: 6.00 q
Carbohydrates: 3.00 q
27.00
Other products

Discount
-{{ dish.discount.amount }}
Best seller
{{ dish.description }}